The context is that one of an industrial area. The area covered by the project involves commercial activities and offices. The proposed project includes a new building with an overall surface of 4680 sq. m.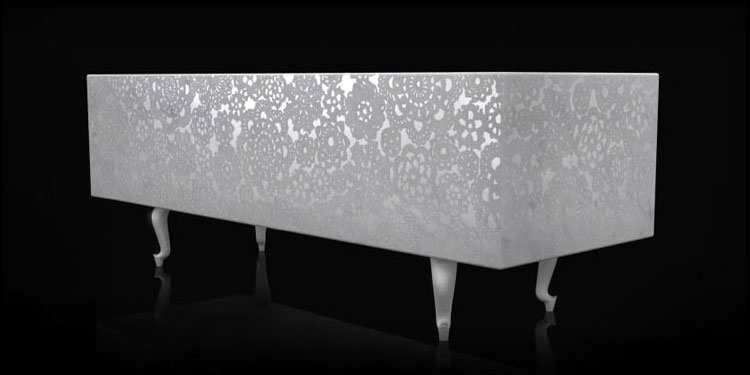 The designed building is spread over four floors above ground and a basement that will house the car parks. The ground floor will house the commercial activities, while the upper floors the offices.
Element of strong connotation of the project is the shelter of the entrance in the ground floor, intended for commercial use. This part of the building is characterized by the combination of the stone facade with the use of metal and glass for the roof and the ground floor. The entrance hall appears to be an extension of the road, which seems to fit under the construction of a regular shape. The line of the roof gives a feeling of suspension of the volume coated with bardiglio brushed gray of Carrara.
In the definition of the facade the rhythmic alternation between full and empty spaces, gives elegance and lightness to the building, while the use of bardiglio gray brushed Carrara wants to be a significant sign of the "culture of marble", both past and present.
{mosmap address='Carrara, Massa Carrara, Italia'|zoom='14'|zoomType='Large'|zoomNew='1'|showMaptype='1'|align='left'| overview='1'|text='<div style=width:200px;height=40px;>Uffici Carrara</div>'}
Project facts:
Project nr.: 090101
Client: Quinta S.r.l.
Site: Carrara, Italy
Date: January 2009
Project team: Ivo Buda, Manfredo Bianchi, Tomaz Kristof
Program Retail and offices
Storeys Basement + ground floor + 3 levels
Links:
http://ec2.it/ivobuda/projects/109221-General-Trade-Carrara
http://europaconcorsi.com/projects/109221-General-Trade-Carrara